Huazhu Stock Enjoys a 15% Boost on 2018 Financial Results
Shares in the hotel operator jumped Friday morning to $41.42 apiece on strong revenue and hotel network expansion.
CapitalWatch Staff
Mar 15, 2019 8:05 AM WST
Author: CapitalWatch Staff
Shares in Huazhu Group Ltd. (NYSE: HTHT) soared nearly 15 percent in early trading Friday, to $41.42 per American depositary share, after the hotel operator reported strong revenue and hotel network increase in the fourth quarter.
The Shanghai-based company said in a statement after markets closed Thursday that its revenue in the three months through December grew 21 percent year-over-year, to $390.3 million. As of Dec. 31, Huazhu had 4,230 hotels in operation, 13 percent more than at the same time in 2017. It said it has opened 214 hotels during the final quarter of 2018.
The company also reported losses of $60.9 million, however, in contrast to income of $33.2 million in the fourth quarter of 2017. Loss per share was 22 cents.
For the full year, Huazhu reported income of $104.2 million, down 42 percent from 2017, and revenue of $1.5 billion, 22 percent higher year-over-year. Earnings per share for 2018 were 37 cents.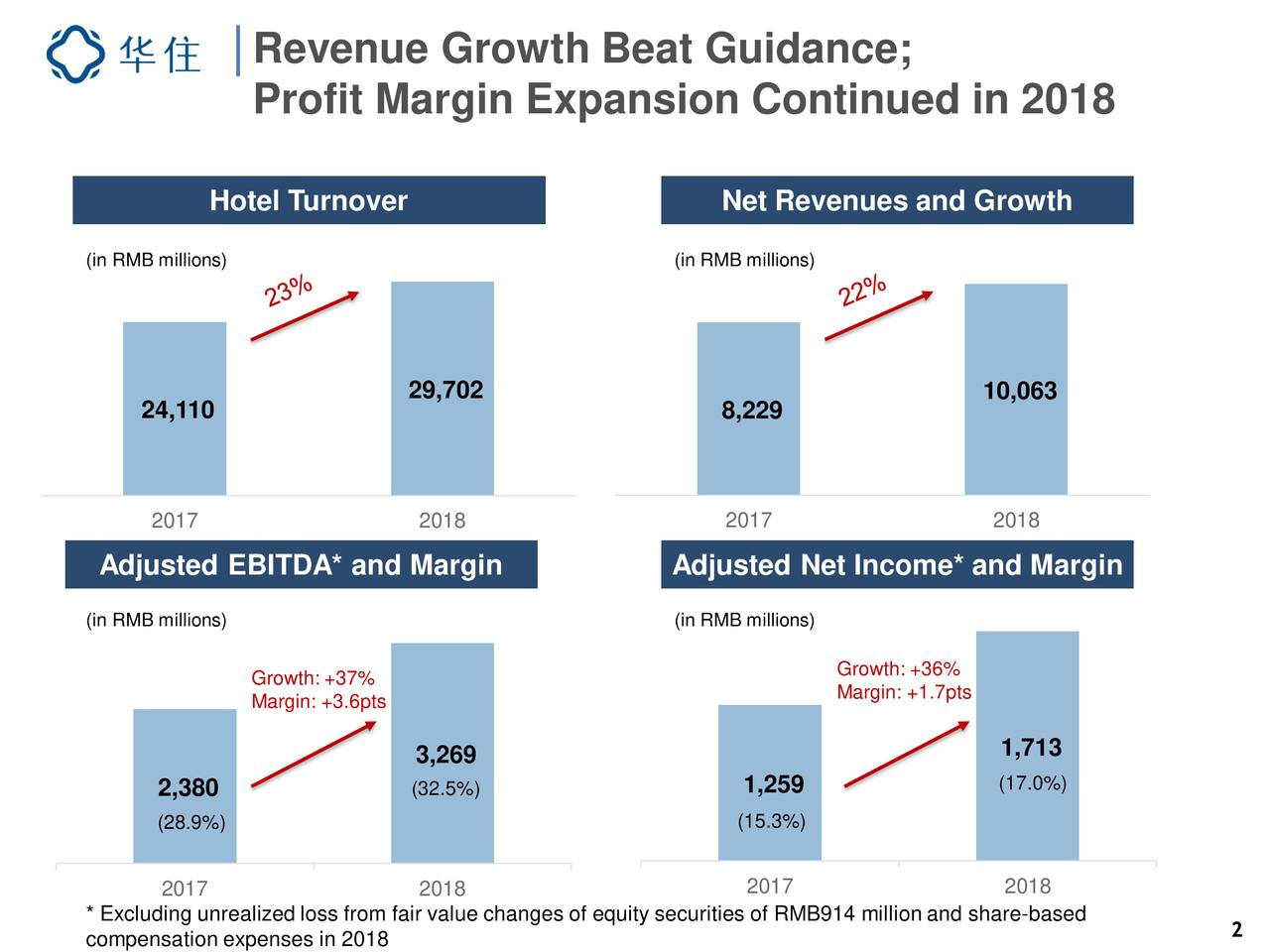 "Looking into 2019, we will continue to focus on fast and quality expansion, hotel technology to further improve guest experiences and operating efficiencies, and innovation for our upscale brands," Huazhu's chief executive officer, Jenny Zhang, said. "We remain optimistic about long-term growth prospects for the lodging market in China. Huazhu is well positioned to deliver high return to franchisees and shareholders."
The company said it expects revenue increase of between 13 and 15 percent year-over-year in the first quarter of this year and a rise of between 15 and 17 percent from 2018 for the full year 2019. Huazhu said it plans to open between 800 to 900 hotels this year, about 75 percent of which are midscale and upscale.