Huangshan Tourism Publicity Film Broadcast At New York Times Square
Dream Huangshan Ceremonial Huizhou
iAsk
May 12, 2019 3:58 AM WST
On May 2, 2019, Dream Huangshan landed on New York Times Square, exhibiting to the world the unique charm of Dream Huangshan and Ceremonial Huizhou.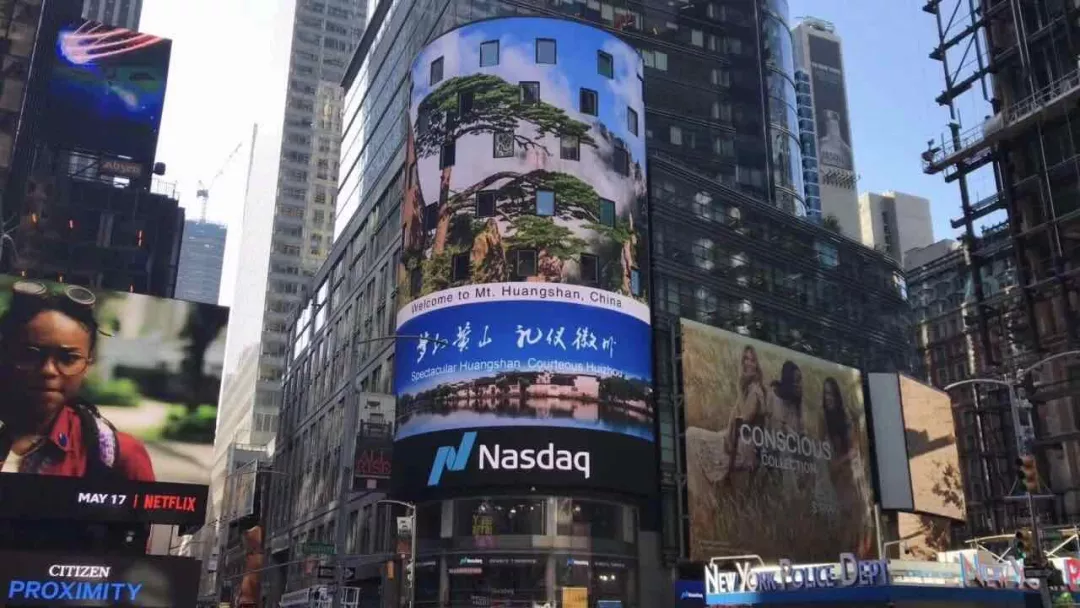 This is yet another stunning appearance of Huangshan Tourism Development Co., Ltd in New York following the company publicity film being broadcast at Times Square at the beginning of this year.

In this International Workers' Day, the peak of Huangshan at an altitude of 1600 meters caught the eyes of tourists from all over the world. At this very moment, Huangshan Tourism swept the seas to America, launching three thematic road shows in succession in World Trade Center, UN Headquarters, and Chinese embassy in the United States, and gave a multi-angle, all-around and close-up display to American citizens and foreign tourists the brand image of Comely Anhui, Dream Huangshan, and Zealous Hospitality, which received extensive attention and a favorable reception.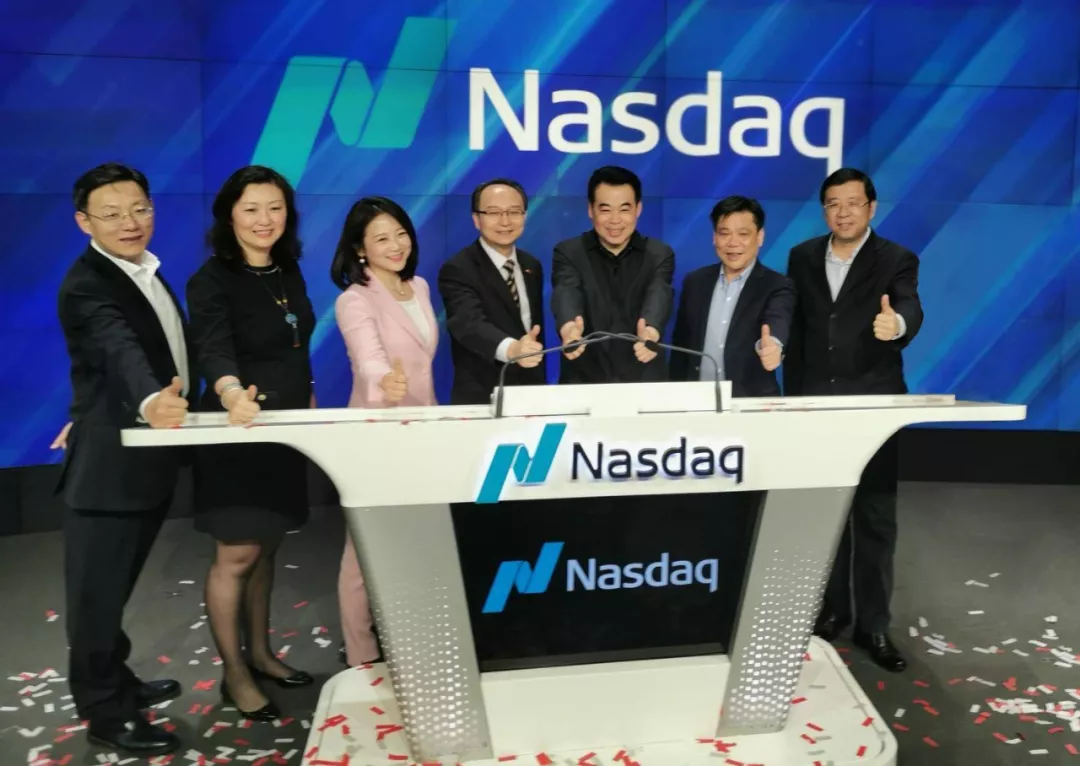 Although oceans apart, the exchanges and cooperation between China and US have been inextricably bound by tourism.

On the road shows, the esthetical scenery of Huangshan, cultural glamour of Huizhou, and shows with antique beauty enabled the guests savor the beauty of Huangshan. Meanwhile, a framework cooperation agreement on overseas market promotion was signed between Huangshan Tourism and Sino-American Friendship Association, aiming at presenting "the most fantastic mountain under heaven" to the world.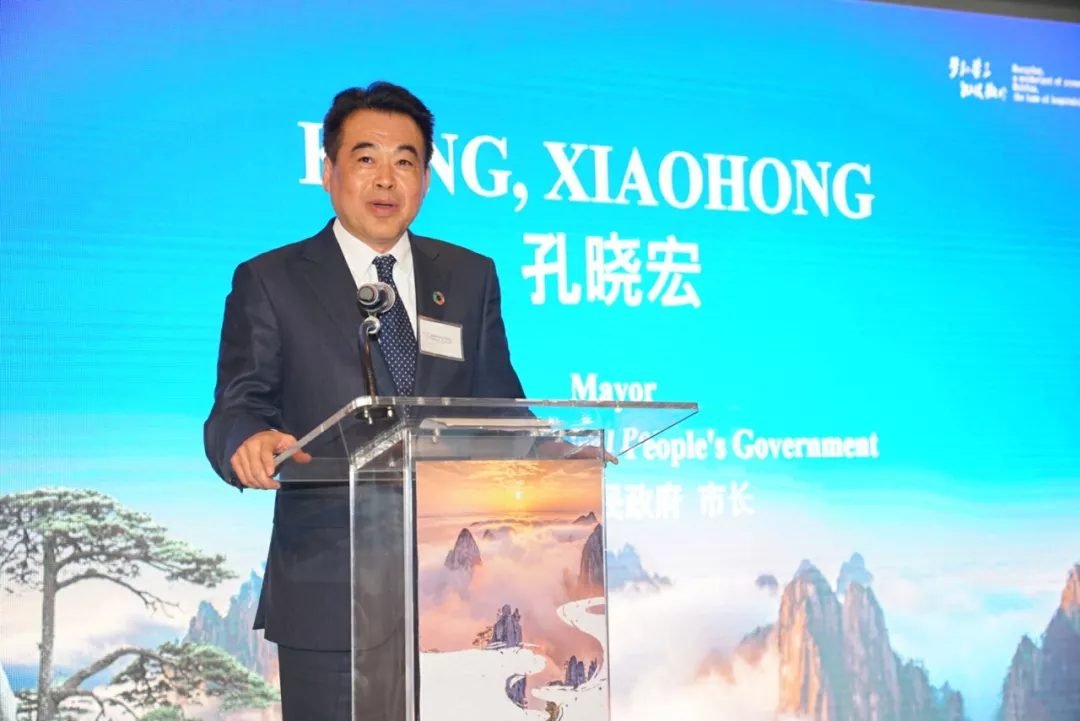 During the road shows, Deputy Party Secretary and Mayor of Huangshan City Kong Xiaohong, Chairman of Huangshan Tourism Development Co., Ltd Zhang Dehui, and Huangshan Image Ambassador and Founder of iAsk Gloria Ai were invited to hold a talk with NASDAQ Asia Pacific Chairman Bob McCooey and Chief Representative of NASDAQ China Hao Yusheng, discussing the opportunities and future of Chinese enterprises in NASDAQ.

01
There are quite a few enterprises from Anhui listed in the United States and Hong Kong, including Huami Technology,Huishang Bank, MaSteel, Modern Farming, Conch and Anhui Expressway, yet none of them have been listed on NASDAQ. This is partially resulted from the characteristics of the industrial economy of Anhui, Anhui's enterprises' understanding of the characteristics of different capital markets, and their own expectations of cooperation with the capital market. Taking this opportunity, Mayor Kong Xiaohong and Chairman Bob McCooey had a in-depth discussion.
Kong Xiaohong:There are about 500 traditional companies that are using new technology inHuangshan City, including those car businesses, new retail businesses, cultural businesses, etc. When talking about the listing on NASDAQ, I think that some companies in Huangshan City are qualified. What kind of Chinese companies are welcomed?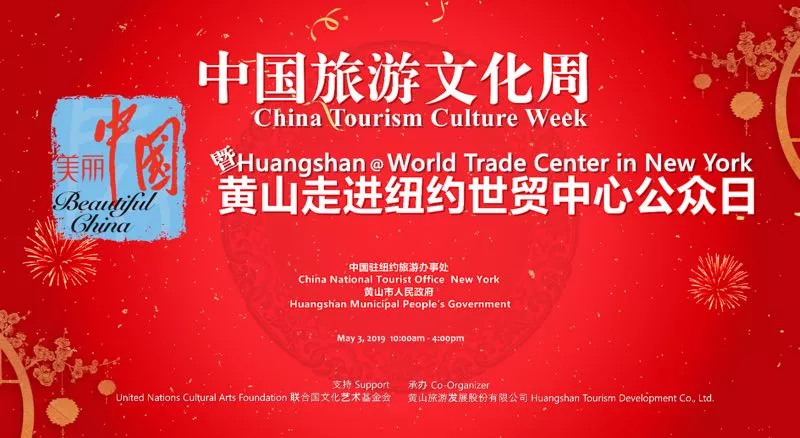 Bob McCooey:Well, I would think the company should make the best decision that's for them. So we don't try to convince companies not to list locally because most companies actually belong in their local market. Most US companies list on US markets. Most Chinese companies list on the local market. And so if they do make that decision, then we firmly believe that NASDAQ is the right partner for them and that's where we compete.

02
Bob McCooey said last year: "there may be a small number of companies that will decide to list outside their local markets in Asia, but we will pursue them aggressively and we believe they will list on NASDAQ." According to IASK-ia.com, a total of 36 Chinese companies chose to go public on the NASDAQ and NYSE in 2018, with a total financing scale of $9.205 billion. More than half of them chose to list on NASDAQ, and the financing amount accounted for 54% of the total financing scale. In 2019, NASDAQ and Chinese companies are more closely connected. The 12 Chinese companies listed in the US all chose to go public on NASDAQ.
Zhang Dehui:Could you please give some suggestions for Chinese tourist companies listed on the Chinese main board that rely more on the natural resources if we want to be listed on NASDAQ?
Bob McCooey:So first of all, I want to say, do you want to or need to raise more capital? If you don't, then there may not be any other reason to add additional cost to your business if you don't need additional capital to grow your business.
Secondly, if you were going to grow your business outside of china, it might make a lot of sense for you to do additional listing um, on NASDAQ in the United States.
That being said, if you decide that you want to do additional listing you know NASDAQ provides all of the services and the support that you need to make that transition. We're the only exchange in the world who owns the services to help companies make the tough transition from private to public, or certainly from one side of the world to the other in terms of the listing along with the branding and marketing and investor services that company needs.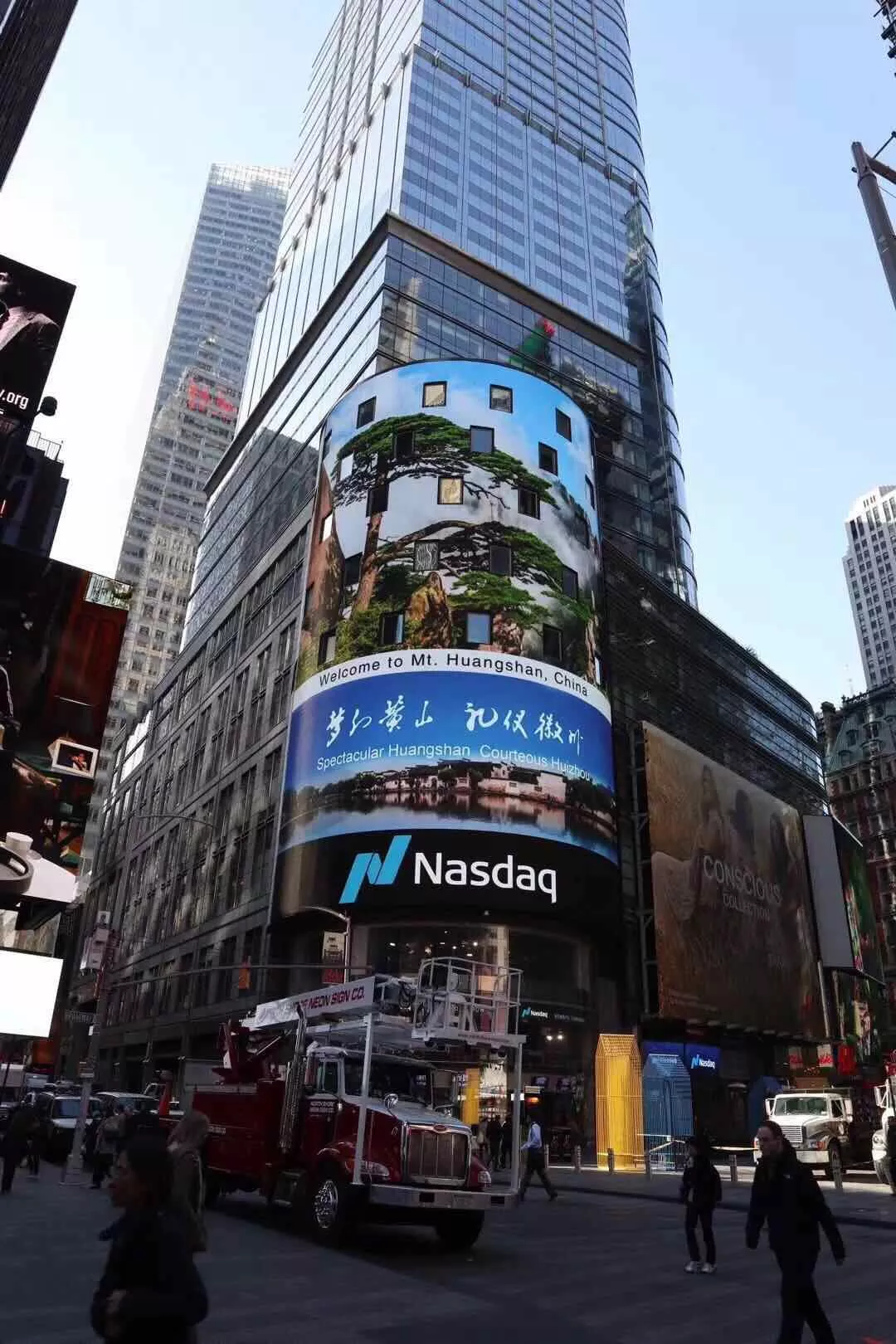 So we work very closely with our companies. That's why we have a team in Beijing led by Chris, the team in Hong Kong who primarily perform the services that companies need and employ from us. Uh, but we spend a lot of time with our companies because we truly believe that this is a long-term partnership that we create with them rather than just a transaction.
03
On February 8, 1971, the National Association of Securities Dealers Automated Quotation, NASDAQ, came into operation. Today, NASDAQ has become the preferred exchange for major technology companies around the world. First of all, many start-up technology companies are unable to list on other exchanges limited by the size or financial situation. The broad listing criteria of NASDAQ provide an opportunity for the start-ups. Secondly, technology companies prefer to be listed on the same exchange with other innovative technology companies——going public on the NASDAQ means they are nip and tuck with tech giants like Amazon, Apple, Google and Facebook.
Gloria Ai:As a dream land of global emerging science and technology enterprises, would you welcome companies like more traditional business over here?
Bob McCooey:I think that people always just associate NASDAQ with technology companies while most of our companies are not technology companies. They are all innovative and entrepreneurial, like Chinese companies, but they're not all technology companies.
Gloria Ai:Since 2019, does any Chinese companies listed on NASDAQ impress you?
Bob McCooey:I would say that quite a few ones that have gone public already are impressive companies. We've seen companies will join NASDAQ family in the near future, are pretty interesting as well.
Gloria Ai:Considering the failure of some Chinese companies listed in the United States, what kind of story do you think is persuasive for the investors in the United States?
Bob McCooey:Well, the most important story in the markets is growth. How are you growing? What is your opportunity to continue to grow? Will you grow outside of your province?Will you grow outside China? So the growth story is something that is what's getting the most attention to uh companies. It's the reason why So-Young did so well today. It is the reason why Beyond Meat did well today in their IPOs. It is because investors recognize that there is a huge market for their products.
At the end of the talks, Mayor Kong Xiaohong once again expressed his gratitude to Bob McCooey. It is his hope that enterprises from Huangshan City will have the opportunity to land on NASDAQ in the near future.