51job Posts Profit Despite Market Uncertainties; Closes 4% Down
The Chinese HR firm reported improved revenue and a turn to profit in the second quarter, but market uncertainties amid the trade tensions left shareholders fearful.
Anthony Russo
Aug 06, 2019 3:00 PM WST
Shares in 51job Inc. (Nasdaq: JOBS), ended nearly 4 percent lower Tuesday, at $66.35 apiece, despite improved financials reported for the second quarter.
The Shanghai-based company, which provides human resources and online recruitment services, reported Monday evening for the three months through June that its revenue increased 8 percent year-over-year to $140.4 million. Net profit in the second quarter was $9.7 million, or 15 cents per share, in contrast to the company's net loss of $8.6 million, or a 14 cent loss per share, in the same quarter of 2018.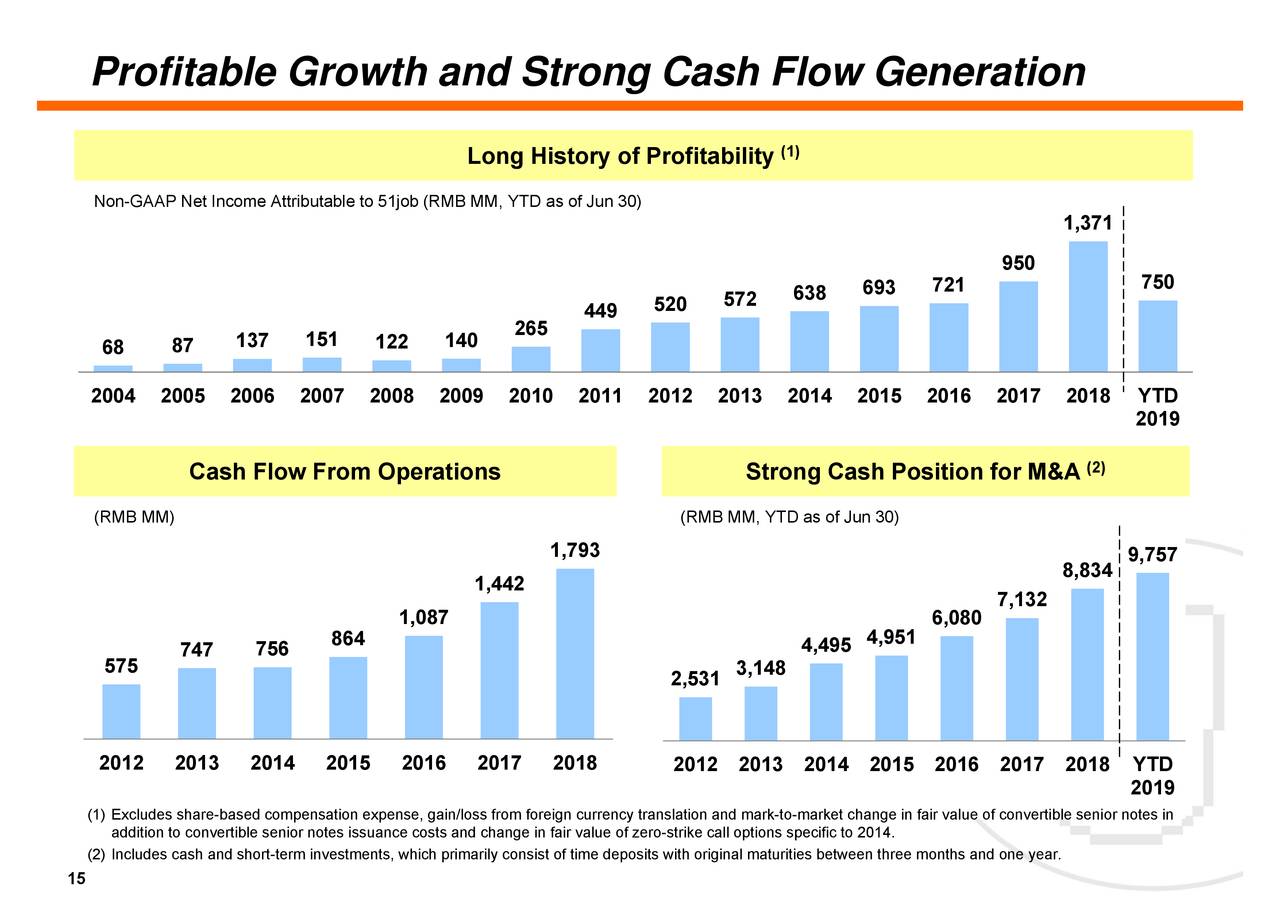 (Image: 51job)

Despite turning net loss into profit and seeing revenue growth from the first quarter, the president and chief executive officer of 51job, Rick Yan, noted the economic uncertainties in the market and mentioned the company's continuous goals to invest in HR products and services.
"We continue to face tough market conditions in 2019 as economic uncertainty has weighed on companies in China," Yan said in a statement on Monday. "With employers being cautious on spending and highly selective in adding headcount during this business cycle, we have seen a slowdown in recruitment activity which has affected the growth of our online buisness."
Yan added, "Despite soft demand, we are executing our strategic plan with efficiency and cost effectiveness, which enabled us to maintain solid margins and profitability in the second quarter. With proven focus, discipline and experience, we are managing through current market challenges while continuing to invest, innovate and incubate new HR products and services that will drive 51job's growth and development over the long term."
The report from 51job posted on the day that Chinese stocks took a massive hit in U.S. trading following worsened trade tensions between China and the United States. On Tuesday, some stocks reversed course and ended higher.